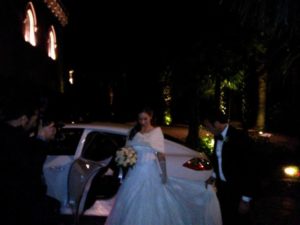 Get Married in Sicily
The enchanted island where the mountains meet the sea.
Why get married in Sicily:
Great historical heritage
Deep-rooted ancient traditions
Genuine regional products
Multicultural legacy
Perfect mix of art and nature
Sicily is more than an island: discover Sicily and discover the world. Sicily is in fact Italy's most historically cosmopolitan region, having been ruled during centuries by Asians, Africans and Europeans.
This island is a unique place full of art, archaeology, history, folklore and breathtaking sceneries. Sicily is almost a nation unto itself. The enchanting land where Archimedes taught and Saint Paul preached have been a Greek colony, a Roman province, an Arab emirate and a Norman kingdom. The Phoenicians, Carthaginians, Swabians, Angevins and Aragonese made Sicily their own, leaving behind an eclectic history you can still touch today, and we are sure that Sicily will touch you too.
Sicily is Europe, Africa and Asia on one island. Greek tyrants, Arab emirs, Norman knights, Byzantine bishops and Holy Roman Emperors made Sicily the place it is. Experience their legacy in Phoenician settlements, Punic cities, Greek temples, Roman amphitheatres, Norman Arab castles and Aragonese churches. Thirty centuries of history expressed in the Classical, the Romanesque, the Gothic, the Baroque, and much more! This unbelievable artistic heritage can be your backdrop to your wedding in Sicily.
Sunny Sicily is Punic Palermo, towering Taormina, ancient Agrigento, splendid Siracusa, and medieval Monreale and Cefalu'. Anyone of these places could be your stunning location for your Wedding in Sicily.
Sicily, the island in the sun, is home to heavenly beaches, majestic mountains and Europe's greatest natural wonder, Mount Etna. Sicily's coasts are gold with orange and lemon orchards. In north-eastern Sicily you'll find lush forests, while in the central regions you'll encounter rugged land and rolling hills. Dignified vineyards, ancient olive groves, hardy almond orchards and endless wheat fields complete the picture.
Summer is amber land under a sky of blue. Winter finds palm trees dusted with snow in a surreal symphony. Spring is a rainbow of wild flowers set against greenest fields…Try to imagine your dream come true: Get Married in Sicily, celebrating a feast for all the senses.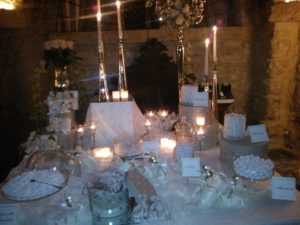 Accommodation
Hotels, Villas, Apartments, Relais for your Wedding in Italy in enchanting locations. For Weddings of any size and budget.
Getting married in Italy requires some official duties. Let a professional Italian Wedding Planner help you.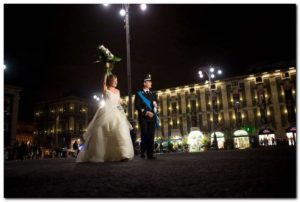 Beauty
Getting married in Italy is a once-in-a-lifetime event. Look and feel beautiful by choosing a professional wedding beauty service.
Flowers
Bridal bouquets, boutonnieres and creative wedding flower arrangements.